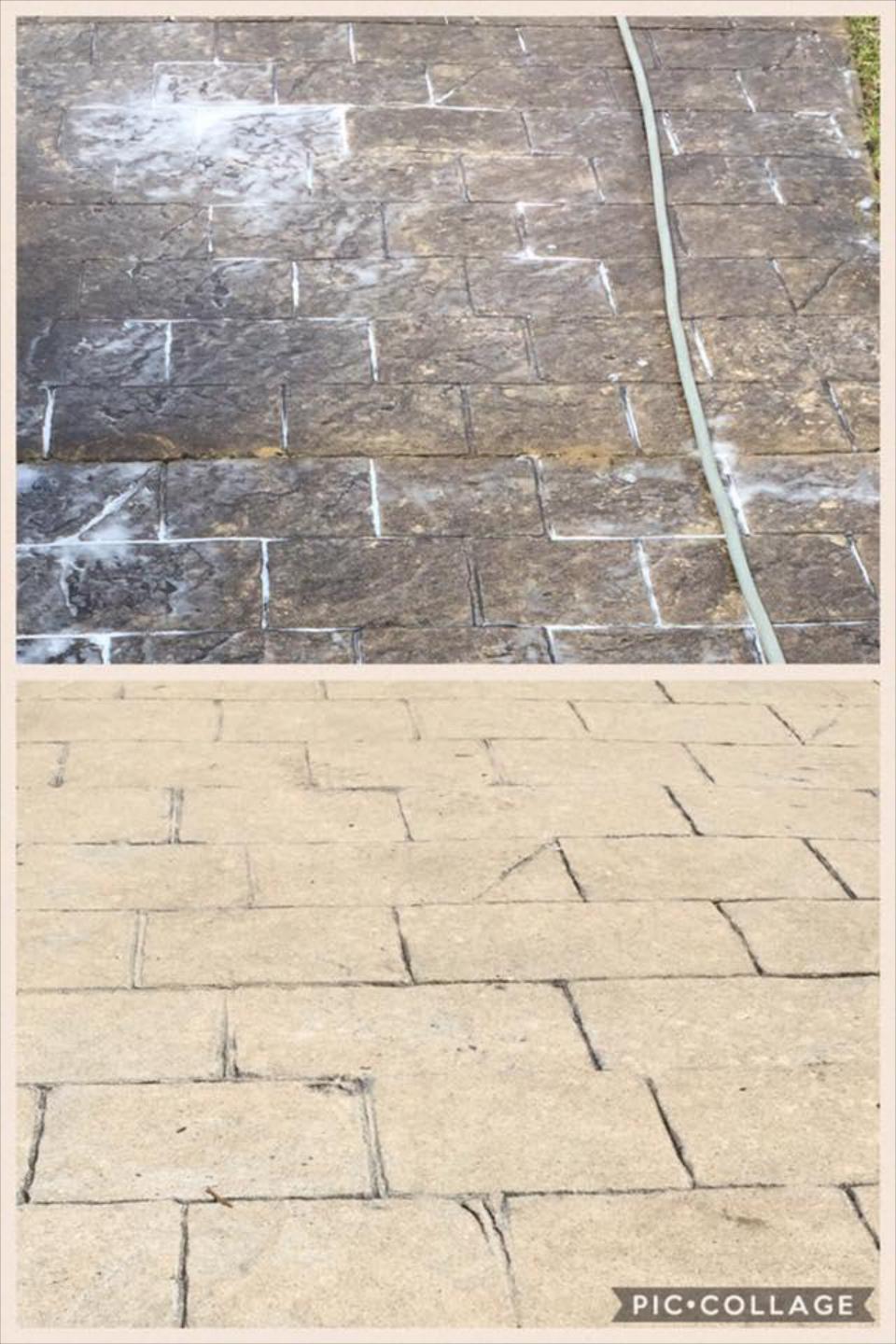 Semper Fi Powerwashing is the premier company when it comes to power washing in Rumson, NJ. Our experienced team offers a variety of power washing services from fleet truck washing to deck, patio and roof cleaning that have been highly rated by numerous residential and commercial clients in our area.
Semper Fi Powerwashing approaches all jobs with the same determination, experience, and skill that was instilled in our owners, twin brothers Tony and Mark DeFeo, during their time serving in the military.
Top-Rated Power Washing and House Washing in Rumson
Our team also uses the highest quality equipment to ensure that your home, business, or truck fleets receive the best treatment and are brought to a level of cleanliness that exceeds your expectations.
Semper Fi Powerwashing offers top-notch fleet washing in Rumson for our commercial clients. We know that as a business, you don't get a second chance at first impressions. Let us keep your fleet sparkling while you focus on operating your business. We have the best equipment to remove all kinds of road grime, greases, and oil that make your equipment look worn, dated, and old. Large or small, we have services available for fleets of any size.
Searching for Rumson Truck Wash Companies Near Me?
If you have looked for truck wash companies near me, we are your team. We not only offer fleet washing services for our commercial clients, but we also offer commercial building washing as well as commercial surface cleaning.
Semper Fi Powerwashing also offers affordable house washing in Rumson. Not only do rust, mold, algae, bacteria and other organic materials look unsightly when growing on your home or roof or siding, they can also reduce the service life of your home's roofing or siding. Clean siding and roofing will last longer and look beautiful while protecting your home and family from the natural elements.
We are the Fleet Washing and Truck Wash Rumson Professionals!
Our professional team is ready to help you keep your home's exterior clean with professional cleaning equipment and knowledgeable cleaning technicians. We use the proper cleaning techniques to safely cleanse your home's exterior with ecologically friendly cleaning solutions. We specifically use a soft wash service when it comes to roof cleaning in Rumson to also ensure that no damage is done to your shingles and building materials during the cleaning process.
We are proud to serve the city of Rumson as well as its surrounding communities. Rumson is home to numerous highly-rated restaurants and parks. However, it is probably most known for its many sprawling 19th-century estates located along the shores of the Navesink and Shrewsbury rivers.
Call Today for Commercial Power Washing and Roof Cleaning in Rumson
Whether you are looking for a house washing in Rumson or a commercial truck wash in Rumson, Semper Fi Powerwashing is the company you should contact. Our experienced team will offer you the best customer service you can find in our area. Call us today to discuss your needs, whether it is residential or commercial power washing in Rumson. We would be honored to tell you more about our services and find how we can help you make your business or home more beautiful, safe and successful.