Power Washing Lakewood NJ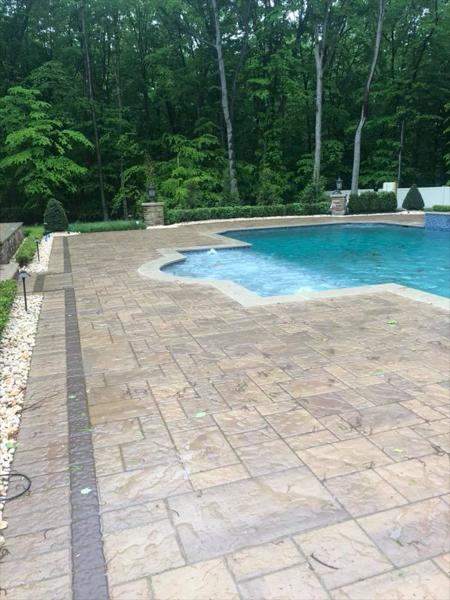 Our team of experienced power washing professionals is now offering power washing services to Lakewood, NJ residents. We aren't your typical power washing service, we provide fleet washing, truck washing, commercial power washing, and roof cleaning to our Lakewood, NJ customers. We've been in the power washing industry for over a decade. Our power washing team is expertly trained in top-notch power washing techniques and uses only the best power washing tools. We pride ourselves on the high-quality power washing services we provide to Lakewood NJ customers. Call us today to schedule your free Lakewood NJ power washing consultation. We look forward to assisting all our Lakewood NJ customers with their power washing needs.
If you're searching for "Lakewood truck wash companies near me" you've found the best in the business. Our team of fleet washing professionals in the Lakewood, NJ area will make your fleet shine. Customers on the road will be able to spot you from miles away after one of our fleet washing services. Our truck wash in Lakewood, NJ will remove road grime, grease, and oil from your equipment. We'll keep your fleet all tuned up and on the road. Our fleet washing services team understands how important staying on schedule is!
Top-Rated Power Washing and House Washing in Lakewood
We also offer house washing and commercial power washing to our Lakewood, NJ customers. If your home or business has years of dirt and grime lingering on the sidings our team will blast that away in one afternoon. In addition to house washing and commercial power washing, we offer roof cleaning services to all Lakewood, NJ residents. Did you know that leaving moss, dirt, or grime on your roof can cause structural damage? Our roof cleaning service removes that moss, grime, and dirt from your Lakewood, NJ roof. Call us today and we'll get you on the schedule!
Searching for Lakewood Truck Wash Companies Near Me?
Lakewood NJ township is the most populous town in Ocean County, NJ. Many former New York City dwellers moved to Lakewood, NJ. The population in Lakewood NJ has boomed! Lakewood NJ is best known for its winter resort. Lakewood NJ was incorporated in 1954. There are many activities to take part in Lakewood NJ. Our favorite things to do in Lakewood NJ include Allaire State Park, Ocean County Park, Lake Carasaljo, Lake Shenandoah County Park, Pine Park, Osborn Island, and Lakewood History Museum. Lakewood NJ is a wonderful place to live and we love being a part of the Lakewood NJ community!
We are the Fleet Washing and Truck Wash Lakewood Professionals!
Business owners have a lot of stress on their plate already, property maintenance shouldn't be another concern. That's why we offer premium commercial power washing services designed to address issues such as graffiti, vandalism, trash buildup, and more. Our commercial pressure washing technicians can sanitize dumpster pads, awnings, parking lots, entryways, and much more. We even offer truck washing services, so if you are searching for a truck wash near me Lakewood, then you should call Semper Fi Powerwashing!
Call Today for Commercial Power Washing and Roof Cleaning in Lakewood
Don't forget our name when you are searching for "Lakewood truck wash companies near me." We are standing by to assist you in all your Lakewood NJ power washing needs. We offer all types of power washing services from house washing to commercial power washing and fleet washing. We are a full-service power washing team offering our services to all of Lakewood NJ. If you need a power washer, you want to call us. We're the number in power washing team in all of Lakewood NJ and beyond. We look forward to serving you in all your power washing or fleet washing needs.
For those commercial and residential property owners located in Jackson, NJ, visit our website and fill out the contact form to receive a free service quote. All of our services come backed by a 100% satisfaction guarantee so that you are always protected.
Contact Semper Fi Powerwashing today so we can help you maintain a pristine property!