Power Washing New Egypt NJ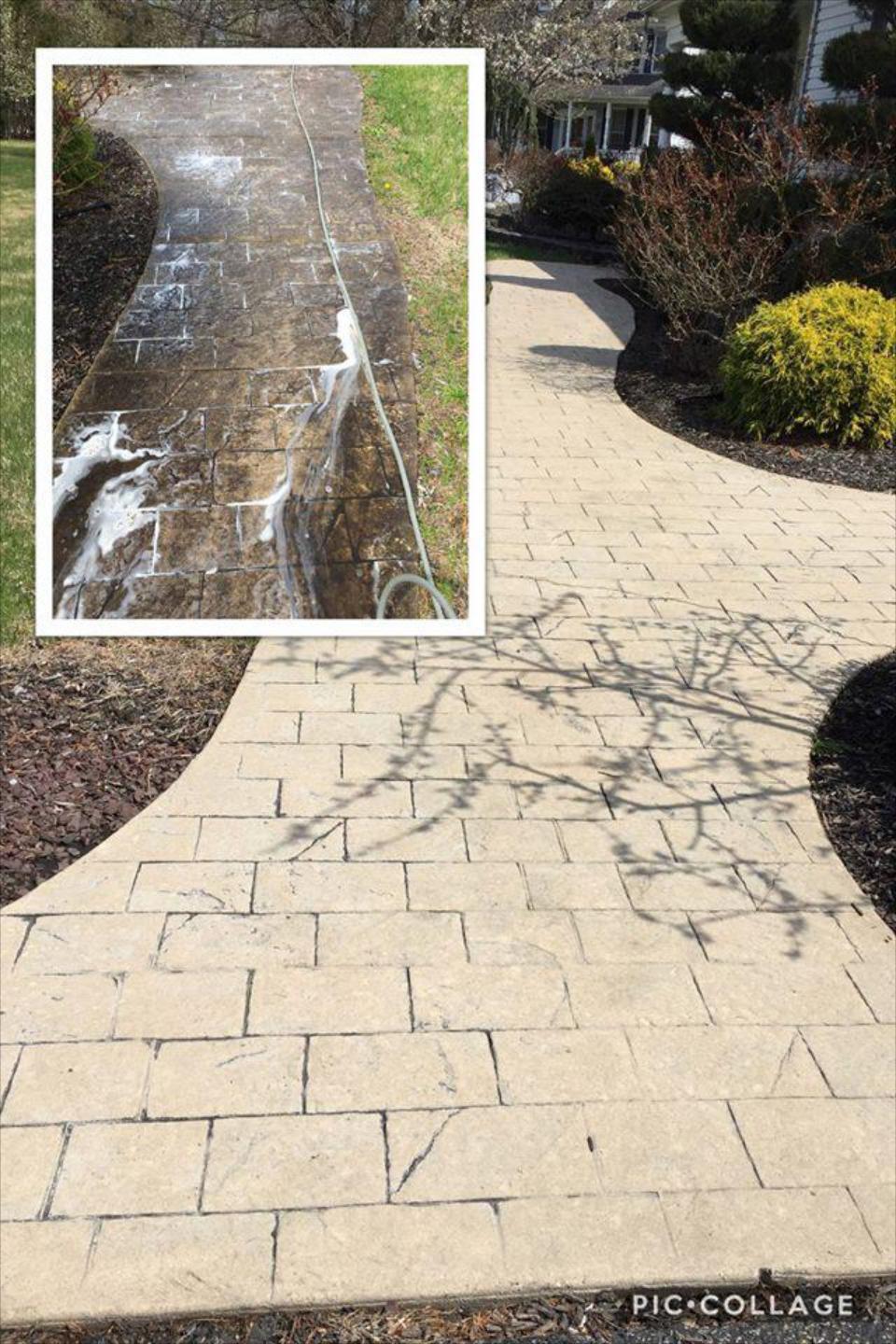 Semper Fi Powerwashing offers the best power washing New Egypt, NJ has to offer. Our veteran owned and operated business offers a variety of power washing services for both residential and commercial customers. So, if you've ever wondered where the top-rated New Egypt truck wash companies near me could be, then call us today for a free consultation and cost estimate.
Top-Rated Power Washing and House Washing in New Egypt
One of our most requested services is house washing in New Egypt as well as roof cleaning in New Egypt. We offer affordable pressure and power washing services for these residential projects to remove rust, mold, algae, bacteria, and other elements from your home's exterior and roof. These pollutants not only make your home look bad by growing on your roof or siding, but they can also reduce the service life of your home's roof or siding as well. We also offer deck and fence washing to restore the natural beauty of your wood or composite fences and desks. For all of these residential projects, Semper Fi Powerwashing uses professional cleaning equipment and is extremely knowledgeable about the proper cleaning techniques.
Searching for New Egypt Truck Wash Companies Near Me?
Our commercial power washing in New Egypt covers a variety of services, including fleet washing services. Semper Fi Powerwashing's fleet truck washing focuses on keeping your fleet sparkling while you focus on operating your fleet and business. Our technicians have the experience and the proper equipment to remove all kinds of road grime, grease, and oil that make your equipment look worn down, dated, and old. No matter the size of your fleet, we have services available for any size or type of truck.
We are the Fleet Washing and Truck Wash New Egypt Professionals!
Besides truck wash in New Egypt, NJ, our additional commercial power washing New Egypt services include commercial building and surface cleaning. Semper Fi Powerwashing helps businesses maintain your property and can assist you in preparing surfaces for projects like painting and repairs. Our team can get the job done quickly, hassle-free, and with open communication to assist businesses in keeping your tenants happy. Our commercial services also include siding and roof cleaning; gutter cleaning; pressure washing driveways, sidewalks and patios; rejuvenating tennis and basketball courts, pool areas, etc.; sanitizing dumpster areas; and emergency graffiti removal.
Semper Fi Powerwashing is proud to serve the community of New Egypt, NJ. A trip to New Egypt can include watching race cars zip around the track at New Egypt Speedway or try your luck at catching your dinner via the top-rated fishing at Oakford Lake and Paradise Park recreational area.
Call Today for Commercial Power Washing and Roof Cleaning in New Egypt
Whether you are looking for a truck wash in New Egypt or house washing in New Egypt, Semper Fi Powershing has the experienced team to get the job done right and on time. Our owners, Tony and Mark DeFeo, are twin brothers who are from this area and who pride themselves on continuing their public service after their honorable discharge from the marines by joining the New Jersey Fire Department and now serving their local community through their business.
Call or email Semper Fi Powerwashing today at semperfipowerwashing@gmail.com to receive a free consult or cost estimate for your power washing needs, whether it's a fleet washing in New Egypt or commercial power washing in New Egypt.